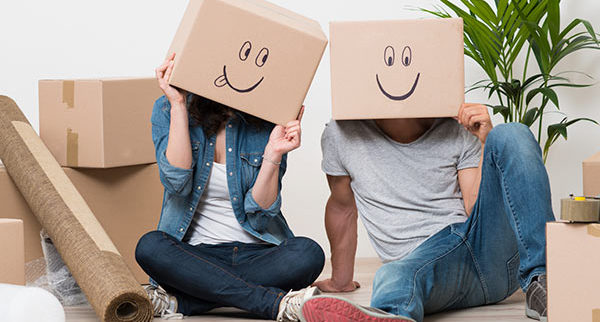 Packing for a move is a stressful endeavor. Thankfully, there's a lot of crafty things you can do to make packing a whole lot easier. We know that you may have a lot of packing to do, but with these tips, you'll be glad you took a few minutes to school up on the best moving and packing hacks.
10 Time-Saving Packing Hacks
Wardrobe Packing Hack
If you're like most people, then you probably have a lot of clothes hanging in the closet. Having a lot of clothing options may be nice, but it can also be a nightmare to move. Worry not, you just need a large trash bag. While the clothes are hanging, use a trash bag to wrap them from below. Tie the bag around the clothing hangers, and your clothes are ready to move.
Photos Are Your Best Friend
Sometime before moving day, take photos of your new place. This way, you'll have a good idea of where to place your things. In fact, you can even tell the Bay Area residential movers which rooms you want which boxes to be moved into. This will make everything smoother, and unpacking will also be faster.
Don't Get Locked Out
Imagine you're moving boxes from the moving truck into your new place. Then as you leave to get another box, suddenly, the door shuts behind you and you're now locked out. Such a scenario is all too common. To prevent this from happening, it's best to use a doorstop or keep the keys in your pocket.
Label Chargers and Cables
These days, the number of device chargers and cables are ever growing in any home. When these are bunched together in a moving box, it's easy to forget which wire or charger goes to which electronic device. Solve this by labeling them as you pack.
The Bed Is Your Lifesaver
Moving can be very draining. At the end of the day, you just want to lie down and doze off. To ensure your mattress stays clean during the moving process, purchase fitted sheets to cover your mattress. This way, when the Bay Area movers move your stuff, your bed stays clean, and it will be ready for use.
Nail Holes!
It's only when you take down your framed photos and artwork that you realize how many nail holes are on the wall of your place. A painless way to cover these is with a bar of soap. Just rub it on the nail hole until its fully filled, and voila!
Box Handles
Moving boxes can be uncomfortable to carry, especially when there's a lot of them. Don't you just wish that boxes had handles? Well they can. Simply cut upside-down triangles on the sides with a box cutter.
Stringy Disasters
Packing tape can be tricky to remove at times. Make unpacking a bit easier by placing a short piece of string at the end of the tape, then pull and lift once you're ready to unpack. No more using your finger nail to scrape up the ends of super-sticky packing tape!
De-clutter
Moving is a great time to de-clutter. If there are things you haven't needed in a while and probably won't need in the future, donate it or toss it. If you have time, have a garage sale to scale down on possessions before packing everything!
Start Stuffing
You'd be surprised how much food you're going to take with you once you start packing. To reduce the move load, start incorporating the extra food into your meal plans in the weeks leading up to the move.
Magic Moving Can Do the Packing and Moving in 1 Day!
If you're looking for Bay Area packing and moving services, Magic Moving is here to help! We also provide Bay Area storage solutions if you're looking to store your big pieces in the time leading up to a move. Get a free quote online or give us a call at (877) 246-2442 for more information.