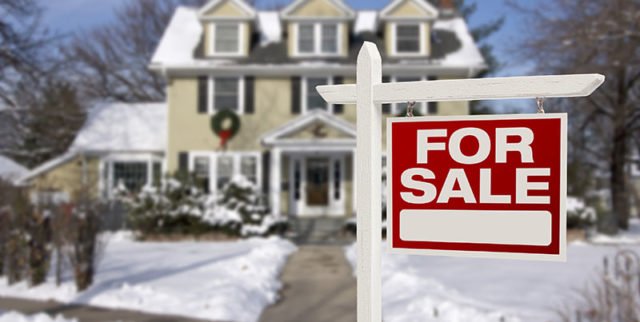 Moving in the winter.
Most people often prefer to move during the spring and summer months because the weather at these times tends to make it easier for them to relocate. They believe that during the winter season, the issue of moving can become rather difficult since it's always cold and snowy (or rainy if you're in the Bay Area). However, those who are brave enough to try moving at this time can hire a professional moving company to help facilitate the process on their behalf.
In fact, there are various benefits that you can accrue by relocating at this time, some of which include:
Enthusiastic sellers
Due to fewer homes changing hands during the winter, a significant number of sellers tend to get nervous. This anxiety can be beneficial for you since they may slash their prices just to make a sale. They may also be more willing to negotiate on the charges, closing costs, and terms and conditions of the contract. Furthermore, it may even possible for you to request that additional clauses be included in the contract that would at any other time not be considered.
Lack of competition
The residential moving sector can be at times fiercely competitive, particularly during the warmer months. This is because such ideal conditions tend to create an influx of buyers, leading to inflated prices, which is contrary to the winter season, whereby very few families want to move due to snow, rain, and cold. A smart homebuyer will risk the weather, or do something even better, leave all the hassle and bustle of relocating to a professional moving company.
Professional and expert assistance
When it comes to residential moving, hiring a professional company will help to make the entire process seamless. This is because they can facilitate your moving requirements at any time of the year. It is also important that you have experts handle your relocation because they will have the right equipment to ensure that everything remains safe and gets where it is supposed to go.
Special attention from your realtor
Realtors usually have some additional time to assist their clients during the winter season due to the decreased numbers of people moving for either personal or professional reasons. With more time to focus on each sale, your realtor can help you to secure a house much faster and at the price you want.
You can explore the advantages of winter moving with Magic Moving, which is a bay area residential moving, packing, and storage company that guarantees excellent customer satisfaction.
So be different, try moving during the winter, the benefits might just surprise you.
Give Magic Moving a call at 877-246-2442 or use our free quote form.