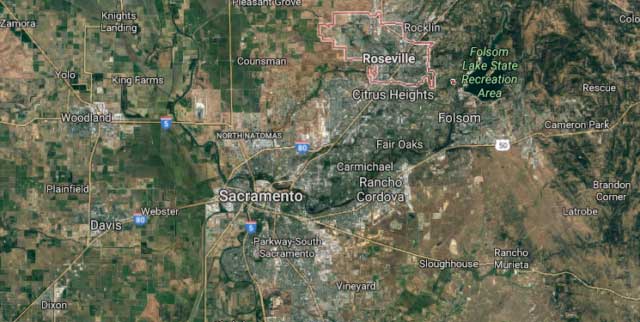 Imagine living in a city that has a little bit of everything for everyone and is located near the state capital – without the hassle of capital city living. That's what Roseville has to offer and much more.
Here are some of the reasons why you'll love living in Roseville.
Location
The city is bordered by the picturesque Sacramento Valley, at the Sierra Nevada foothills. It's close to top tourist attractions such as Lake Tahoe and just 30 minutes away from California's capital, Sacramento. So if you don't find something in Roseville, you could always head to downtown Sacramento.
Beautiful Weather
You can plan your whole year without having to worry about snowstorms in late spring thanks to the city's Mediterranean climate. You'll love the hot, dry summers and mild winters. The summer temperatures range into the 90s. July is the warmest month with an average daily high of 95 and low of 60. January is the coldest month with an average daily high of 54 and low of 39.
Shop Until You Drop
The city is well known for its endless shopping options. The famous Westfield Galleria at Roseville is an upscale mall that attracts visitors from different parts of the state. You can shop at its numerous designer boutiques and outlets, dine, and relax at the restaurants or family lounge. Across the street, you'll find The Fountains at Roseville, which features 40 stores, 9 restaurants, and range of entertainment options. If you love antiques, you'll be thrilled by the rare artifacts, vintage furniture, and other treasures at the Antique Trove.
Job Opportunities
Even while the recession was hitting cities hard, Roseville was described as one of the state's fast-growing cities. The city has numerous jobs available in a variety of industries, including hospitality, retail, healthcare, financial services, technology as well as government positions. Major employers include Hewlett-Packard, Kaiser Permanents, Union Pacific Railroad, Wal-Mart, and Roseville Medical Center.
Highly-Rated Schools
All your children will be in good hands in Roseville thanks to its top-notch schools. Several schools have been awarded by the California Department of Education for their high education standards. There's an abundance of elementary, middle and high schools in the city. For older children, the city is within driving distance of several institutions such as the William Jessup University, University of California, and California State University just to mention a few.
Family Friendly
Roseville has over 70 developed parks and facilities that provide plenty of outdoor opportunities for your whole family. There's a water park, indoor community swimming pool, and golf courses. When you feel like tapping into your adventurous spirit, there are many bike and hiking trails nearby that you can make full use of such as Dry Creek Trail and Minter Ravine Trail. The city's crime rate is low, so you can enjoy peace of mind as you raise your family.
Are you convinced that you should be part of the very livable Roseville community?
Your next step will be to look for a reliable Roseville moving company. Look no further than Magic Moving.
We're a residential moving, packing and storage company that serve all of Northern California, including Roseville. As your trusted Roseville movers, we'll go out of our way to protect your belongings during packing and delivery to your new home. You can also store your possessions in one of our secure, climate-controlled warehouse facilities.
To get a quote, call us at 877-246-2442 or contact us online.