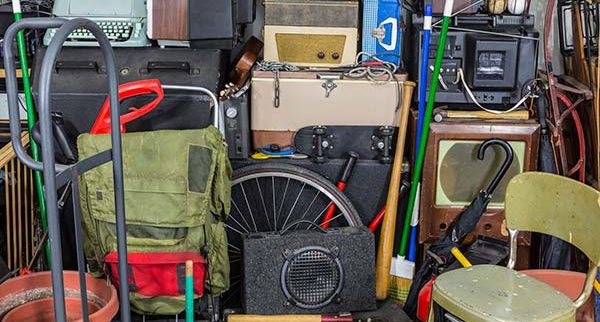 Don't Put These Things in Storage
If you've ever had to relocate to a new home that didn't have a lot of space, you've probably had to rent find storage for your belongings. A storage unit can be an invaluable resource but there are things that you should never put into storage. Here is a list from one of the best moving and storage companies in the Bay Area.
Hazardous Materials
As a rule, anything that is flammable or can explode should never be placed in a storage unit. This obviously includes things like fireworks and cans of gasoline, but it also includes paint, paint thinner, and any other art supplies that could become a fire hazard. Hairspray, cooking spray, and anything else stored in an aerosol can should also be kept out of your storage unit.
Plants and Pets
Yes, there are people who have tried to keep living things such as plants and pets in a storage unit. This is a bad idea for obvious reasons, even if you spring for a climate-controlled unit that you check on regularly. Not only is this a cruel thing to do to a living thing, but plants that produce moisture might also cause mold to grow and seriously damage the unit and everything in it.
Perishable Items
While non-perishable foods can be kept in a storage unit as long as they're properly sealed, things such as dairy and meat need to be kept elsewhere. If you would keep it in your refrigerator or freezer, it should not be in a storage unit. It will spoil before long, all while attracting rats and other pests to your unit. If you must store canned goods or other non-perishable foods, check the expiration dates periodically to make sure they won't go bad anytime soon. These items are also important to consider if you have hired Bay Area long distance movers and will have your items in trucks for an extended period.
Guns and Other Weapons
Guns and explosives fall under the category of "hazardous materials" and should never be kept in a storage unit. Even if you think everything is safe and secure, there's still a chance that something could go wrong. Explosives can be set off, and anyone who manages to break into your storage unit could seriously hurt themselves or someone else with your weapons. If you own any deadly weapons, err on the side of caution and keep them someplace where you can monitor them at all times.
Moving and Storage Companies in the Bay Area
If you are in need of a good storage company or local movers in the Bay Area, Magic Moving offers moving and storage services. Contact us today for more information for a free quote.