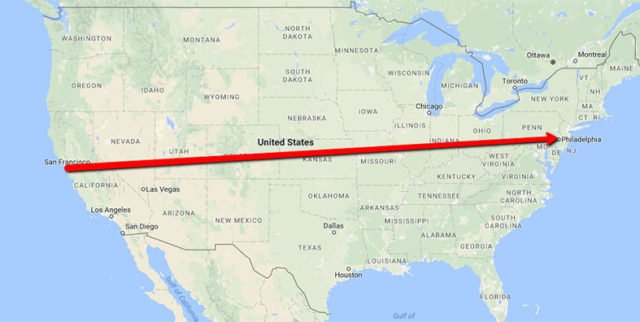 Living in CA is Expensive. Here's Where People are Going..
Whether you were born in California and never left or came here as a transplant to enjoy the warm weather, it doesn't take long to learn that being a resident here comes at a high cost. The Motley Fool named California the state with the fourth-highest cost of living in 2019, behind only Hawaii, Washington, D.C., and New York. According to the United States Census Bureau, 691,000 people chose to leave California permanently in 2018 while another 501,000 became new residents the same year. That marks the seventh year in a row that more people have hired Bay Area moving companies and have moved out of California than have moved into the state.
Where Are Former Californians Moving?
Planning an out-of-state move is no easy task, but hundreds of thousands of individuals and families hired long distance moving companies Bay Area two years ago and took the plunge. So where are they ending up?
It turns out that Texas has more ex-Californians now living in that state than anywhere else. This isn't too much of a surprise since people who live in highly populated states typically want to keep doing so. Texas is second in total population behind California. The economy in the Lone Star state is also a factor. In 2018, Texas added more jobs than any other state and boasts an unemployment rate of just three percent.
Hiring a Northern California moving company and heading for Arizona is the second-most popular option for those looking to leave the high cost of living, crowds, and pollution behind. Although this surprises some people who see Arizona as more of a destination for retirees, a clever ad campaign run by the state and targeted directly at Californians attempting to inspire them to move deserves much of the credit.
In 2018, Texas gained just over 86,000 former Californians while Arizona gained almost 69,000 new residents from here. Here are the other states that welcomed between 21,000 and 55,000 California transplants in order of the number of people who moved:
Washington
Nevada
Oregon
Colorado
Florida
New York
Virginia
Idaho
Planning to Leave California? Hire One of the Best Long Distance Moving Companies in the Bay Area
Magic Moving in Walnut Creek offers both local and long-distance professional moving services. We are one of the best long distance moving companies in the Bay Area and we invite you to contact us today for a free quote or to book movers and a truck.