Movers Berkeley – Magic Moving & Storage!
Movers Berkeley – Magic Moving & Storage!

We are THE preferred Movers Berkeley residents turn to for EXPERIENCE, RELIABILITY & PROFESSIONAL SERVICE! Hillside homes, narrow roads, city parking or steep stairs can make your Berkeley move challenging, but our Movers in Berkeley are equipped for the job, easily handling any situation. At Magic Moving & Storage we get the job done RIGHT and for LESS cost than our competitors!! Contact us TODAY!
Call (877) 246-2442 or request a quote online and start planning your Berkeley move TODAY!
As experienced Movers in Berkeley, Magic Moving & Storage understands that EXPERIENCE, RELIABILITY & BUDGET come first! We deliver a moving experience that is stress-free, accommodating and within budget… we include everything you need for a perfect move in Berkeley EVERY TIME!
LOCAL & LONG DISTANCE
ON-TIME Crews
EXPERIENCED Crews
ALL moving equipment INCLUDED
Convenient Disassembly & Reassembly
Homes, Condos, Apartments
City, Suburbs, Rural areas
We Protect your home!
We Wrap your furniture!
FREE USE of Wardrobe Boxes!
Efficient Loading Time
Efficient Unloading Time
Proper technique to Eliminate Damage
AUTOS & MOTORCYCLES!
FAST TURNAROUND LONG DISTANCE!
FLEXIBLE SCHEDULES!
We pack most homes in 1-DAY!
Flat Screens
Artwork & Fragiles
Electronics
Custom Crates
We'll provide all packing material and labor
Our packers ensure your items are safe for transport
SHORT or LONG TERM STORAGE
Schedule your PICK-UP & DELIVERY!
Furniture is wrapped to eliminate damage
We have Motorcycle and Jetski storage too!
Specialty items are handled with care
Get the most Space for your $1!!!
24-Hr Security, Climate Control, Clean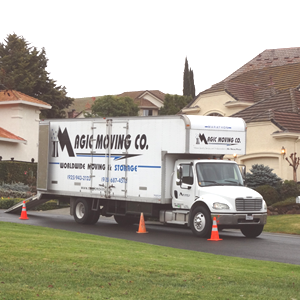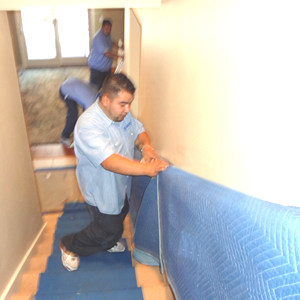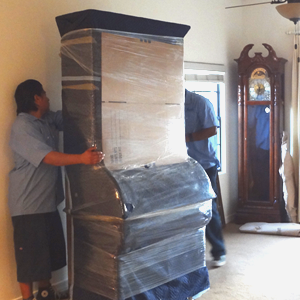 "Berkeley is a city with a small population and a big reputation."
"In California alone, there are over 30 cities larger than Berkeley. Just in Alameda County, Berkeley is ranked fourth in population behind Oakland, Fremont, and Hayward. Yet, we are famous around the globe for academic achievement, scientific exploration, free speech and the arts. Berkeley is comprised of an ever changing mix of long-time residents and newly welcomed neighbors. Click on 'Who We Are'  to view demographic information about Berkeley from the 2010 U.S. Census. Visit 'What We Do' to learn more about Berkeley's education levels, institutions, the economy, our employers, the arts, parks and recreational opportunities." (Source: City of Berkeley Website
Movers Berkeley – Licensed & Insured
Not all Berkeley Movers are licensed & insured. Make sure to hire a legitimate professional moving company that has your best interests in mind – Magic Moving & Storage! CERTIFIED, LICENSED & INSURED servicing both local and long distance relocations. As an active member in all leading industry associations, we adhere to best 'practice & ethics' outlined by the California Moving & Storage Association (CMSA), the Better Business Bureau (BBB), the American Moving & Storage Association (AMSA) and the AMSA PROMOVER certification program.
Movers Berkeley –We strive for EXCELLENCE!
Magic Moving & Storage is consistently recognized for Customer Service EXCELLENCE by the moving & storage industry and by our valued customers. We always offer quality services for very competitive rates!!! Call the movers Berkeley residents trust to provide a stress-free move from start to finish! Our customers consistently tell us…
"The crew was ON-TIME, POLITE and FAST!"
"The staff in your office was very HELPFUL!"
"I have never received such great CUSTOMER SERVICE!"
"Magic is the BEST MOVING COMPANY we've ever used!"