Movers Palo Alto – Magic Moving & Storage!
Movers Palo Alto – Magic Moving & Storage

Movers Palo Alto CA – With over 25 years experience moving Palo Alto families and businesses in the bay area you can expect our team of professionals to deliver on GREAT CUSTOMER SERVICE every time! Let our team help plan your next move across town, anywhere in California, Long Distance or Cross-Country. Call today to speak with a knowledgeable representative, ask questions, get answers and even request a quote right over the phone. We make it easy to schedule your upcoming move TODAY!
Call (877) 246-2442 or request a quote online and start planning your Palo Alto move TODAY!
Movers Palo Alto CA – Full Service Palo Alto Moving Company
As experienced Movers in Palo Alto, Magic Moving & Storage understands that COMPETIENCE, RELIABILITY & BUDGET MATTER MOST! GET THE MOST SERVICE FOR YOUR MONEY!! Expect our staff to deliver a stress-free, professional local or long distance relocation…..all within your budget! We include everything you need for a perfect move to or from Palo Alto and the Bay Area.
LOCAL & LONG DISTANCE
ON-TIME Crews
EXPERIENCED Crews
ALL moving equipment INCLUDED
Convenient Disassembly & Reassembly
Homes, Condos, Apartments
City, Suburbs, Rural areas
We Protect your home!
We Wrap your furniture!
FREE USE of Wardrobe Boxes!
Efficient Loading Time
Efficient Unloading TIme
Proper technique to Eliminate Damage
AUTOS & MOTORCYCLES!
FAST TURNAROUND LONG DISTANCE!
FLEXIBLE SCHEDULES!
We pack most homes in 1-DAY!
Flat Screens
Artwork & Fragiles
Electronics
Custom Crates
We'll provide all packing material and labor
Our packers ensure your items are safe for trnsport
SHORT or LONG TERM STORAGE
Schedule your PICK-UP & DELIVERY!
Furniture is wrapped to eliminate damage
We have Motorcycles, Jetski storage too!
Specialty items are handled with care
Get the most Space for your $1!!!
24-Hr Security, Climate Control, Clean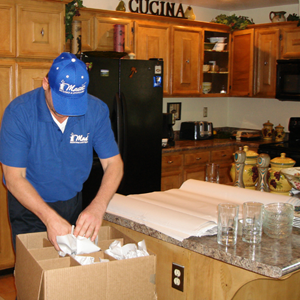 Live, work and play in Palo Alto, CA…
"The City of Palo Alto is more than 100 years old… The blend of business and residential areas anchored by a vibrant downtown defines Palo Alto's unique character. A charming mixture of old and new, Palo Alto's tree-lined streets and historic buildings reflect its California heritage. Close to parks, museums, theaters, shopping, coffeehouses, bookstores, schools, bike trails, recreation and much more, Palo Alto is a great place to call 'home'! At the same time, Palo Alto is recognized worldwide as a leader in cutting-edge technological development. This exciting mix of tradition and innovation makes Palo Alto an extraordinary place in which to operate a business. Unique among California cities, Palo Alto is a full-service municipality that owns and operates its gas, electric, water, sewer, refuse and storm drainage services at very competitive rates for its customers." (Source: http://www.cityofpaloalto.org/visiting/about_palo_alto.asp)
Movers Palo Alto – Certified, Licensed & Insured
Your Palo Alto Movers should be certified, licensed & insured. Magic Moving & Storage is a legitimate professional moving company with YOUR best interests in mind – Don't fall for low priced 'bait & switch' sales gimmicks! TRUST that Magic Moving & Storage is ALWAYS upfront, honest and practical regarding the scope of work involved! We are a FULLY CERTIFIED, LICENSED & INSURED Moving Company. We follow 'best practices & ethics' as outlined by the CMSA, AMSA, BBB and ProMover Association!
Our Palo Alto Location:
2225 E Bayshore Rd #200
Palo Alto, CA 94303
Movers Palo Alto – Known for EXCELLENCE in customer service!
Magic Moving & Storage, Palo Alto, is well known for EXCELLENT customer service, COMPETITIVE rates, and overall VALUE unmatched by our competitors!! We are the movers Palo Alto residents trust to provide a stress-free moving experience from start to finish! Our customers consistently tell us…
"The crew was ON-TIME, POLITE and FAST!"
"The staff in your office was very HELPFUL!"
"I have never received such great CUSTOMER SERVICE!"
"Magic is the BEST MOVING COMPANY we've ever used!"
Call (877) 246-2442 or request a quote online TODAY!
Magic Moving
Average rating:
0 reviews