Novato Moving & Storage Company
Magic Movers – A Novato Moving Company

Magic Movers in Novato is comprised of a team of skilled movers with years of experience in household and office moving. Our dedication to professionalism has led us to become reputed as one of the premier residential moving companies in the Novato area. The Magic Movers crew has years of experience moving apartments, single family homes, and businesses. We are expert movers in all types of moves, whether large or small. Our dedication to customer service has led us to have the reputation as being the top residential moving company in Novato.
Moving can be a large and lengthy process. Let us help you. Call us today at (877) 246-2442 for a free quote to get your relocation in motion.
Packing and Storage Experts
Magic Movers in Novato understands the complexity and logistics of packing and storing your items. We have a climate-controlled warehouse to store your goods safely and securely. If you have heavy or large household items, storing and packing your home goods yourself can be quite the chore. We have a proven system for packing and protecting your furniture and floors. If you must meet a time deadline to get relocated and set up in your new home, it's easy to make mistakes. This could result in damaged items, or worse, maybe even injury. Leave the moving chore to Magic Movers in Novato. We'll take care of all your packing and storage needs. We get the job done quickly, efficiently and carefully. Our moving reviews prove that we are the best moving company to choose in Novato.
Bay Area Office Moving Company

Running a business is time consuming enough. Trying to move and relocate a business at the same time can be a frustrating ordeal; leave this up to Magic Moving in Novato. Our expert moving coordinators and crew members will make your office move a smooth transition from your old to new office. If you're worried about moving your business' large volume of office capital, no need to worry! We have you covered there too. We have developed a system for moving office computers, servers and phone systems. We also have extensive knowledge and expertise with moving office furniture, cubicles and a wide range of other office equipment.
We are experts in commercial moves and have worked with top clients across leading industries as well as local businesses in the Novato area. Magic Movers in Novato has extensive experience with moving medical offices, accountants, retail stores, law offices and much more. Magic Movers in Novato also boasts a unique color-coded inventory system designed to keep your valued office systems in order and organized, for quick unpacking and transition.
LOCAL & LONG DISTANCE
ON-TIME Crews
EXPERIENCED Crews
ALL moving equipment INCLUDED
Convenient Disassembly & Reassembly
Homes, Condos, Apartments
City, Suburbs, Rural areas
We Protect your home!
We Wrap your furniture!
FREE USE of Wardrobe Boxes!
Efficient Loading Time
Efficient Unloading Time
Proper technique to Eliminate Damage
AUTOS & MOTORCYCLES!
FAST TURNAROUND LONG DISTANCE!
FLEXIBLE SCHEDULES!
We pack most homes in 1-DAY!
Flat Screens
Artwork & Fragiles
Electronics
Custom Crates
We'll provide all packing material and labor
Our packers ensure your items are safe for transport
SHORT or LONG TERM STORAGE
Schedule your PICK-UP & DELIVERY!
Furniture is wrapped to eliminate damage
We have Motorcycles, Jet ski storage too!
Specialty items are handled with care
Get the most Space for your $1!!!
24-Hr Security, Climate Control, Clean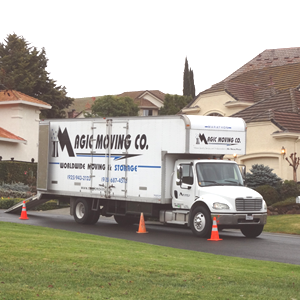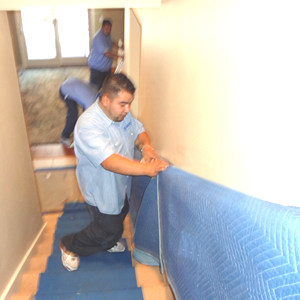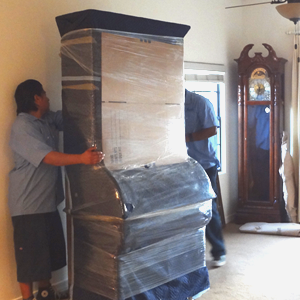 Relocating to Novato
Novato is a great city, with a thriving and vibrant downtown. Novato attractions  include art mixers, parades, hot rod car shows, and a farmers market. Novato is also a great place for families, as it has an abundance of parks and schools. Novato also boasts schools with specialized academic offerings such as those at San Marin High School. Other exciting play venues in Novato include golf courses and wineries. Take a trip to Novato today, and experience all that it offers! Contact us today to move to or from Novato.
Helpful Novato Resources


(415) 899-8900 novato.org
922 Machin Avenue, Novato, CA 94945


(415) 897-1164 www.novatochamber.com
807 DeLong Avenue, Novato, CA 94949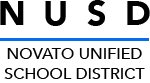 (415) 897-4211 nusd.org
1015 7th St, Novato, CA 94945
Movers Novato CA – A Moving Company you can TRUST!

Your Novato movers should be licensed by the DOT and insured by an industry insurance provider. Magic Moving & Storage always follows ethical & best business practices and procedures as recommended by the BBB, American Moving & Storage Association, and the California Moving & Storage Association. We keep our customers best interests in mind. Be weary of rouge and unlicensed movers promoting very low estimates – this usually results in hidden fees, substandard moving practices, damages and an overall unsatisfactory customer experience. Our customers can TRUST that Magic Moving & Storage is upfront, honest and practical! We are a CERTIFIED, LICENSED & INSURED Moving Company.
Movers Novato CA – Over 100,000 relocations since 1990!
Magic Movers in Novato, CA has a long-standing reputation for Caring Customer Service with a smile! Our rates are always competitive even for the outstanding level of service we provide to every customer! Our customers consistently tell us…
"The crew was so POLITE and CAREFUL!"

"The staff in your office was SO HELPFUL!"

"The move was by far the BEST & EASIEST move!"
Call (877) 246-2442 or request a quote online TODAY!
Novato Movers Local Movers and Long Distance Movers