Roseville Movers and Packers

We are affordable, careful movers offering the highest quality moving services in Roseville. Our customer satisfaction is second to none, which has earned us one of the best
reputations
 among top moving companies in Roseville. We understand that moving is very time consuming and is often a very strenuous task. Let the moving experts at Magic Moving in Roseville, help your relocation needs.
Call us today at

(877) 246-2442

for a free quote.
Household Packing
Moving to a new location can be exciting, but also overwhelming. There are many issues to consider, from time constraints to risk of physical injury by trying to pack household goods without the help of professional movers. Magic Moving in Roseville is the premier choice, we have expert movers who specialize in packing your items efficiently, always taking great care of your valued items. Our expertise in the packing industry has allowed us to develop a specific system designed with your moving needs in mind. We provide specialty boxes for delicate items. If you have over-sized items, you need not worry, since we have wood crates for over-sized items. Did we mention that we can move most houses in 1 day?!?!
Storage Professionals
It's a great feeling when you are already packed and ready to relocate. However, considerable effort must be taken to move items from one location to another. Often, there is a logistical timing issue where the new residence isn't ready or vacated yet, but you are still left with boxes and items that have to still be stored somewhere. In these situations, we offer the perfect solution. Magic Moving is the number one choice for storage services in Roseville. Our warehouses are modern, climate-controlled and clean to keep your valuable items safe and secure, as we are Roseville storage professionals with years of storage experience. Should you be between homes, staging a home move, want to avoid heavy lifting, or have a lot of items to store and a limited amount of time, contact Magic Moving! We have storage solutions for a variety of items, such as Upright and Grand Pianos to boats and RV's. We also wrap fragile items, taking great care to ensure that they are safe and damage free.
Experienced Office Movers Serving the Bay Area and Beyond

Should you be searching for a reliable office moving company in Roseville, we are the premier choice. Our trusted customers have positioned us as one of the top office moving companies in Roseville. Magic specializes in moving businesses both large and small. With years of commercial moving experience, Magic Moving has served retail, medical offices, multi-story office buildings, city and government offices, and much more in Roseville.
Among our special business moving services, we provide relocation and installation of office cubicles, panels, computers, servers, and phone systems. We accelerate unpacking by using a specially designed, color coded inventory system, and data records management. With our professionally trained moving coordinators, Magic Moving in Roseville will make sure your business is moved with professional care.
LOCAL & LONG DISTANCE
ON-TIME Crews
EXPERIENCED Crews
ALL moving equipment INCLUDED
Convenient Disassembly & Reassembly
Homes, Condos, Apartments
City, Suburbs, Rural areas
We Protect your home!
We Wrap your furniture!
FREE USE of Wardrobe Boxes!
Efficient Loading Time
Efficient Unloading Time
Proper technique to Eliminate Damage
AUTOS & MOTORCYCLES!
FAST TURNAROUND LONG DISTANCE!
FLEXIBLE SCHEDULES!
We pack most homes in 1-DAY!
Flat Screens
Artwork & Fragiles
Electronics
Custom Crates
We'll provide all packing material and labor
Our packers ensure your items are safe for transport
SHORT or LONG TERM STORAGE
Schedule your PICK-UP & DELIVERY!
Furniture is wrapped to eliminate damage
We have Motorcycles, Jet ski storage too!
Specialty items are handled with care
Get the most Space for your $1!!!
24-Hr Security, Climate Control, Clean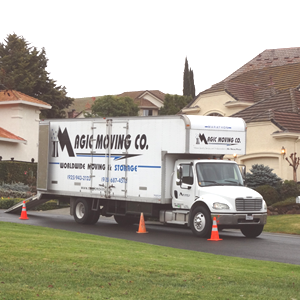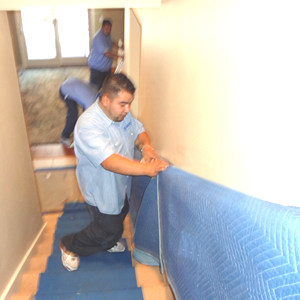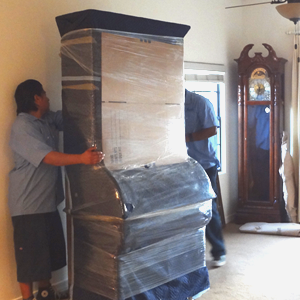 Why Roseville
Roseville is a great city for both families and professionals with amenities ranging from splash parks, great for children during long summer days to office parks for the growing number of professionals choosing to make Roseville their home. Roseville's thriving downtown is great for families, tourists, and anyone who appreciates classic a main street reminiscent of years gone by. Roseville also boasts highly ranked K-12 school systems and higher education institutions, such as Sierra College. Contact us today, to get started on your way to Roseville.
Movers Roseville CA – A Moving Company you can TRUST!

Your Roseville movers should be licensed by the DOT and insured by an industry insurance provider. Magic Moving & Storage always follows ethical & best business practices/procedures as recommended by the BBB, American Moving & Storage Association, and the California Moving & Storage Association. We keep our customers best interests in mind! Be weary of rouge and unlicensed movers promoting very low estimates – as this usually results in hidden fees, substandard moving practices, damages and an overall unsatisfactory customer experience. Our customers can TRUST that Magic Moving & Storage is upfront, honest and practical! We are a CERTIFIED, LICENSED & INSURED Moving Company.
Movers Roseville CA – Over 100,000 relocations since 1990!
Magic Movers in Roseville, CA has a long standing reputation for Caring Customer Service with a smile! Our rates are always competitive, even for the outstanding level of service we provide to every customer! Our customers consistently tell us…
"The crew was so POLITE and CAREFUL!"

"The staff in your office was SO HELPFUL!"

"The move was by far the BEST & EASIEST move!"
Call (877) 246-2442 or request a quote online TODAY!
Roseville Movers Local Movers and Long Distance Movers