San Rafael Movers and Storage Company
San Rafael Moving Company

Magic Moving in San Rafael
If you are in need of movers for apartments, single family homes, and office relocation, you have come to the right place! Magic Moving in San Rafael is the premier relocation moving specialist. We have extensive experience in moving both long or short distance hauls. Our reputation for having great customer service has led us to having the distinction of being one of the best moving companies in San Rafael. Call us today at  (877) 246-2442 for a free moving quote.
San Rafael Packing Experts
Packing and storing your items when moving can be a large and often laborious task. It is important to be very careful when relocating and moving your items as to not only protect them, but also to prevent yourself from injury. Let us handle the packing and storage of your most precious and valuable home or office items. Magic Moving in San Rafael offers fast, courteous and most importantly, careful packing services. We have designed specific techniques to make sure the packing of your items is done right, such as the crating of over-sized items and box labeling systems to keep track and maintain order of your items for a quick unpacking.
Storage Specialists
Magic Moving remains the top choice in San Rafael for packing and moving, due to our great customer service and fast and efficient pick up/drop off of your storage items. We take great care of your treasured items with our special wrapping techniques that's perfect for items such as pianos, motorcycles, and household furnishings. If you have specialty items that you are concerned about such as Upright and Grand Pianos, art, statues, Jacuzzi's, and/or outdoor play equipment, we are the right team for you. Check our outstanding testimonials!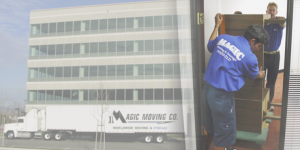 Experienced Office Movers
Need to relocate your office but are in a time crunch in San Rafael? No need to worry. Your business relocation needs are in good hands with Magic Moving in San Rafael, as we deliver your office equipment and furniture on time, hassle-free, and within budget. Our commitment to first-rate customer service has led us to be known as one of the top-rated office moving companies in San Rafael. Having years of experience in relocating businesses across a wide range of industries, such as law offices, retail stores, multi-story office buildings has allowed us to create a system to deliver your goods on-time and damage-free. Magic Moving in San Rafael has a color-coded inventory and control system created to be an efficient solution for your relocation purposes of business inventory systems.
LOCAL & LONG DISTANCE
ON-TIME Crews
EXPERIENCED Crews
ALL moving equipment INCLUDED
Convenient Disassembly & Reassembly
Homes, Condos, Apartments
City, Suburbs, Rural areas
We Protect your home!
We Wrap your furniture!
FREE USE of Wardrobe Boxes!
Efficient Loading Time
Efficient Unloading Time
Proper technique to Eliminate Damage
AUTOS & MOTORCYCLES!
FAST TURNAROUND LONG DISTANCE!
FLEXIBLE SCHEDULES!
We pack most homes in 1-DAY!
Flat Screens
Artwork & Fragiles
Electronics
We'll provide all packing material and labor
Custom Crates
Our packers ensure your items are safe for transport
SHORT or LONG TERM STORAGE
Schedule your PICK-UP & DELIVERY!
Furniture is wrapped to eliminate damage
We have Motorcycles, Jet ski storage too!
Specialty items are handled with care
Get the most Space for your $1!!!
24-Hr Security, Climate Control, Clean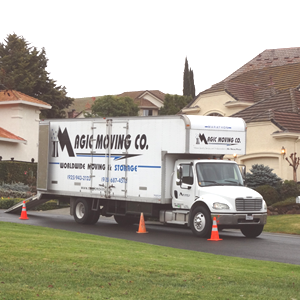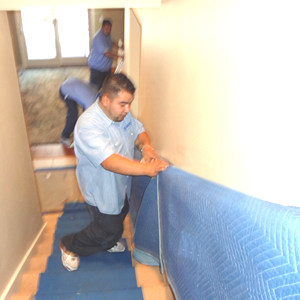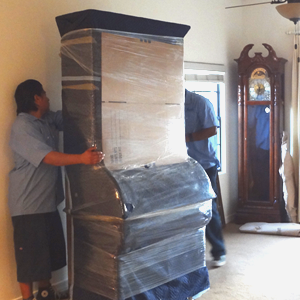 Moving to San Rafael
San Rafael is conveniently located in the San Francisco Bay Area. San Rafael is known for its thriving downtown with popular festivals such as The Great American Blues and Barbecue Festival and other fun activities. San Rafael is also home to several colleges and is a popular choice for families seeking metropolitan convenience with suburban amenities. Contact us today to get your relocation to the great city of San Rafael underway.
Helpful San Rafael Resources


(415) 485-3070 www.cityofsanrafael.org
1400 Fifth Avenue, San Rafael, CA 94901


(415) 454-4163 srchamber.com
817 Mission Avenue, San Rafael, CA 94901


(415) 492-3200 www.srcs.org
310 Nova Albion Way, San Rafael, California 94903
Movers San Rafael CA – A Moving Company you can TRUST!

Your San Rafael movers should be licensed by the DOT and insured by an industry insurance provider. Magic Moving & Storage always follows ethical & best business practices and procedures as recommended by the BBB, American Moving & Storage Association, and the California Moving & Storage Association. We keep our customers' best interests in mind. Be weary of rouge and unlicensed movers promoting very low estimates – as this usually ends in hidden fees, substandard moving practices, damages and an overall unsatisfactory customer experience. Our customers can TRUST that Magic Moving & Storage is upfront, honest and practical! We are a CERTIFIED, LICENSED & INSURED Moving Company.
Movers San Rafael CA – Over 100,000 relocations since 1990!
Magic Movers in San Rafael, CA has a long standing reputation for Caring Customer Service with a smile! Our rates are always competitive even for the outstanding level of service we provide to every customer! Our customers consistently tell us…
"The crew was so POLITE and CAREFUL!"

"The staff in your office was SO HELPFUL!"

"The move was by far the BEST & EASIEST move!"
Call (877) 246-2442 or request a quote online TODAY!
San Rafael Movers Local Movers and Long Distance Movers
Our Marin County (San Rafael) Location:
Magic Moving & Storage
San Rafael, CA 94903