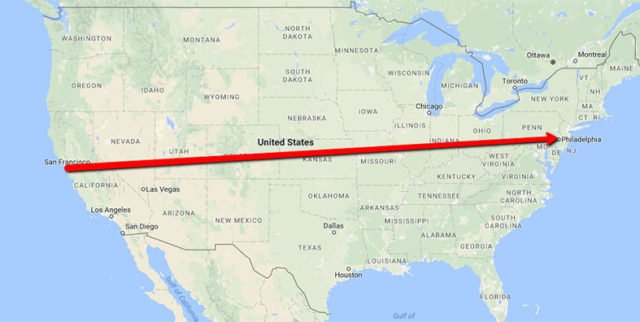 Considering a Long Distance Move?
Moving just across town can be quite an ordeal. If you're thinking about moving to another state, it's a whole other ballgame. Whether you want to be closer to loved ones or if you have a new job, here are five things to consider before contacting long distance movers in the Bay Area taking the plunge.
Economics of the Area
Of course you want to make sure that you can get a new job in the community. You also need to think about the cost of living. In some places, housing can be quite expensive. Research what your salary may look like in the new market before giving up your current situation. If public transportation is important to you, you should pay attention to bus schedules and availability.
Amenities
When you're moving to a new location, you want to make sure that grocery stores and shopping is accessible. Think about how you spend your downtime. Will there be a gym close enough? Do you like to golf? How far away is the driving range? Do you want to be close to a pool, outdoor activities, or entertainment venues? Make a list of your favorite places in your current home and look for substitutes in the area where you want to move.
Traffic
California has a lot to offer, but you need to be aware that traffic can be awful in some locations. It can be a significant problem, depending on your commute and home. Do some research into the area before contacting long distance moving companies in the Bay Area for a move.
Education Opportunities
If you have kids, you need to think about school options in the new location. You may also want to consider your own educational goals. Even if you don't want to formally study at a college, you may want access to community education where you can grow your knowledge base.
Weather/Climate
It's easy to think you can adapt to any type of weather, but you need to think about things that come with certain conditions. Can your vehicle handle snow and ice? You may need to make an investment in winter gear, a parka, boots and heavy gloves. If you have asthma, a place with high humidity may not be the best for your health. Make sure to think about the climate where you're moving too.
Are You Looking at Bay Area Moving Companies?
If you're looking for Bay Area moving companies, contact Magic Moving for a free quote on moving and storage services. Wether it is local or long distance, we can help you get moved into your new home.