Movers Walnut Creek CA – Magic Moving & Storage!
Walnut Creek Movers

 – Packing & Storage Too!

Walnut Creek & Concord Movers – Magic Moving & Storage has been based in the beautiful, thriving Walnut Creek and Concord community since 1990. For decades, families, individuals and businesses have trusted our team of professionals to deliver moving services that are both reliable and affordable. Regardless of where you are Moving to, or whether or not you are from Walnut Creek or Concord, Locally or Out of State, Magic Movers provides all the moving, packing and storage services you'll need for a perfect move! Call and speak with our helpful staff today! Ask questions, get answers and start planning your move TODAY!
Call (877) 246-2442 or request a quote online and hire the best movers in Concord & Walnut Creek CA today!
Walnut Creek CA Movers– Full Service Local & Long Distance Moving Company
We INCLUDE everything you'll need for your perfect move to or from Walnut Creek CA! With decades of experience as Movers in Walnut Creek CA, Magic Moving & Storage provides a problem-free & stress-free relocation!
Our Walnut Creek address:
110 Player Ct #2, Walnut Creek, CA 94598
LOCAL & LONG DISTANCE
ON-TIME Crews
EXPERIENCED Crews
ALL moving equipment INCLUDED
Convenient Disassembly & Reassembly
Homes, Condos, Apartments
City, Suburbs, Rural areas
We Protect your home!
We Wrap your furniture!
FREE USE of Wardrobe Boxes!
Efficient Loading Time
Efficient Unloading Time
Proper technique to Eliminate Damage
AUTOS & MOTORCYCLES!
FAST TURNAROUND LONG DISTANCE!
FLEXIBLE SCHEDULES!
We pack most homes in 1-DAY!
Flat Screens
Artwork & Fragiles
Electronics
Custom Crates
We'll provide all packing material and labor
Our packers ensure your items are safe for transport
SHORT or LONG TERM STORAGE
Schedule your PICK-UP & DELIVERY!
Furniture is wrapped to eliminate damage
We have Motorcycles, Jet ski storage too!
Specialty items are handled with care
Get the most Space for your $1!!!
24-Hr Security, Climate Control, Clean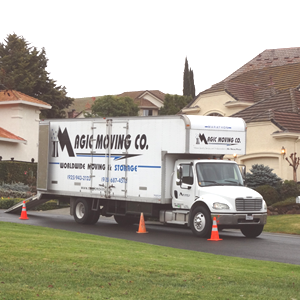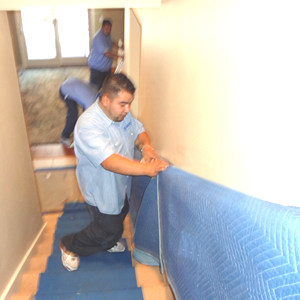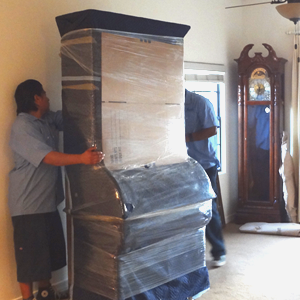 Live, work and play in the Concord and Walnut Creek, CA Area…
Walnut Creek is located in the East Bay region of the San Francisco Bay Area and serves as a major business and entertainment hub for the neighboring cities within central Contra Costa County. The city's total estimated population, as of 2011, is 65,211. Walnut Creek boasts a warm summer Mediterranean climate that is typical of California's interior valleys. Days start out cool but quickly warm up. In the winter there is much-needed rain and during particularly cold storms, snow falls on the peak of nearby Mount Diablo. However, snow in the valley floor is very rare. There are also plenty of clear, mild days in winter, often with morning frost. The climate allows for the successful cultivation of many plants and crops; being warm enough for citrus, yet cold enough for apples. Walnut Creek owns more open space per capita than any other community in the state of California. In 1974, Walnut Creek purchased 1,800 acres of undeveloped hillsides, ridge lines, and park sites. The city also owns parts of Lime Ridge Open Space, Shell Ridge Open Space, Acalanes Ridge Open Space, and Sugarloaf Open Space. Residents of Walnut Creek and surrounding cities can enjoy paved and unpaved trials throughout these open spaces.
There is no shortage of fabulous shopping in Concord and Walnut Creek! The Broadway Plaza shopping center features Nordstrom, Macy's, and more recently Neiman Marcus, The Apple Store, Urban Outfitters, Lululemon, GAP, Banana Republic, Flemings Steak House, PF Chang's, California Pizza Kitchen and The Cheesecake Factory, just to name a few. These big retailers coexist alongside small local restaurants and businesses, creating a downtown area that blends contemporary and traditional atmospherics. Roads are bicycle and pedestrian-friendly, allowing local residents to travel from place to place by foot. The pedestrian walkways are filled with trees growing every five to ten feet apart. Fountains and flower gardens also make for a pleasant outdoor shopping and dining experience. A trolley-car shuttle is even provided by the city to transport BART travelers into the downtown area. In 2012, the city was listed among the 10 best places to retire in the U.S. by CBS Money Watch and U.S. News. If you are a theater and arts enthusiast, the Lesher Center for the Arts provides a wonderful setting to enjoy symphonies, opera and theater. (Source: http://en.wikipedia.org/wiki/Walnut_Creek,_California)
Movers Walnut Creek CA – A Moving Company you can TRUST!

Your Concord and Walnut Creek movers should be licensed by the DOT and insured by an industry insurance provider. Magic Moving & Storage always keeps our customers best interests in mind by following ethical & best business practices and procedures as recommended by the BBB, American Moving & Storage Association, as well as the California Moving & Storage Association. Be weary of rouge and unlicensed movers promoting very low estimates – these usually feature hidden fees, substandard moving practices, damages and an overall unsatisfactory customer experience. Our customers can TRUST that Magic Moving & Storage is upfront, honest and practical! We are a CERTIFIED, LICENSED & INSURED Moving Company.
Movers Walnut Creek CA – Over 100,000 relocations since 1990!
Magic Movers in Walnut Creek and Concord, CA has a long standing reputation for Caring Customer Service with a smile! Our rates are always competitive, even for the outstanding level of service we provide to every customer! Our customers consistently tell us…
"The crew was so POLITE and CAREFUL!"

"The staff in your office was SOO HELPFUL!"

"The move was by far the BEST & EASIEST move!"
Call (877) 246-2442 or request a quote online TODAY!
Walnut Creek Movers Local Movers and Long Distance Movers
Apr 6, 2020
I write this review with the utmost respect and appreciation for the work that was done by MM&S. If you want a team from top to bottom that GETS THE JOB DONE, this is that team! When faced with adversity there is no hesitation or doubt. I was moving from a small apartment in to my new home. I have an extremely long drive way at a significant slope that makes maneuvering vehicles very difficult. When the truck could not be backed up the drive way, my movers parked it at the bottom, opened up the side doors and got to work without any gripe or negativity. These guys are all about getting the job done! I love that! Put your head down and grind it out. Literally carried everything up my drive way and were done quick. Not a single scratch or anything on my home or any of my stuff and put everything together for me. AMAZING! I would never recommend anyone else. Thanks so much to the MM&S team!
Page 1 of 25:
«
‹
1
2
3
›
»