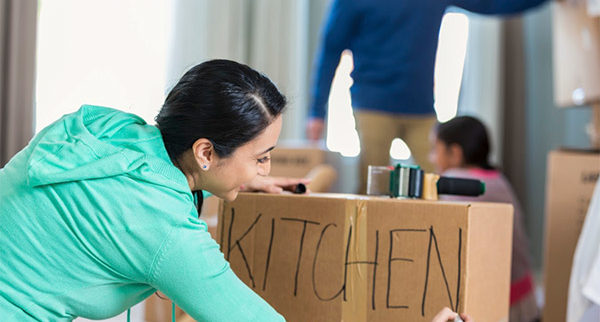 Anyone who has been part of a big move at one time or another can fully appreciate the fact that it's not a one-day event, but rather an entire process; with one of the most critical aspects being how to prepare before the movers arrive. To some, this may seem somewhat trivial, but it really isn't. As a result, you should take it seriously in order to make your move as smooth as possible.
10 ways to prepare before the movers and packers arrive
Get rid of any useless items
It wouldn't make much sense if you were to pay Bay Area movers and packers to pack items you don't need and have no intention of ever using again. Therefore, it's best that you declutter and donate/toss any useless items in your home before the moving company arrives.
Do away with any stuff that can't be packed
Despite the fact that you would be paying the packing crew that comes to your home, there are still some items that they won't pack, particularly hazardous or highly perishable ones. As a result, you should get rid of them before they arrive. It's best that you ask your moving company about their policy first, so you have time to dispose of it properly in advance.
Make a an inventory list of all your possessions
Once you are left with only the items you will be moving with, the next step would be to make a detailed inventory list of whatever is in your house.
Have a no-pack zone
This is basically a zone that will have all the items you intend to travel with or will need access to on the day(s) of the move.
Prepare your essentials boxes
These are boxes that will contain items you may need for the first few days after you arrive at your destination in order to survive. They should be clearly labeled so that the movers know which boxes to ship and unpack first.
Have a safety meeting with your family
It's important to have some sort of safety briefing with your family to evaluate any possible points of vulnerability that may lead to injury on the day of the move, and to inform them of what they should expect once the movers arrive.
Prepare your appliances for packing
Before the movers arrive, you should unplug any appliances you want packed, such as washing machines, freezers, dishwashers, or any other connected pieces.
Pre-pack minor items
You can pre-pack small items before the day of the move so that when the packers arrive, things can go a bit faster and smoother. For instance, any collectibles you may have.
Take numerous photos
Taking photos before the movers arrive can help to resort any issues that may arise after the move is complete.
Be hospitable
This basically means informing the movers what you expect, showing them where things are, and offering any information or assistance that will enable them to do a good job for you.
Full Service Local and Long Distance Moving and Packing Services in the Bay Area
In addition to all the tips provided above, Magic Moving is a Bay Area local and long-distance moving company that has years of experience with packing and moving. For assistance with your next move call 1-925-943-2123 or use our online contact form for a quote!