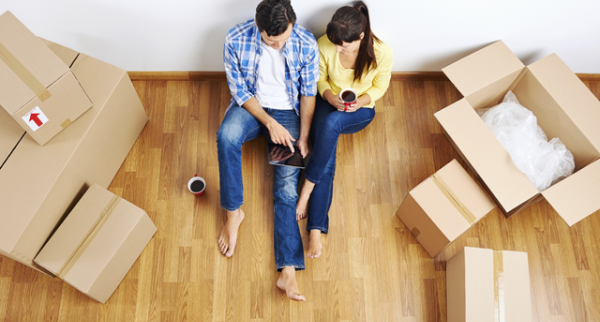 What Choice is Best for You?
Relocation is stressful, even before you start packing boxes to get them to your new home. If you're planning a relocation, you may be wondering whether you should try and do it all yourself or Bay Area movers to help you make the transition smoother. Knowing the benefits and drawbacks of each option can help you decide which is best for your move.
Moving Yourself
Lots of people make the decision to move themselves whether they move a short or a long distance. Some people think it's just easier to do it that way, and there are some benefits to doing all the work yourself. You have the ability to have total control over your move, from start to finish, and you only have to stick with your own timeline instead of coordinating with long distance moving companies in the Bay Area.
But there are some drawbacks to moving yourself, as well. Even though it may seem cheaper, there are costs involved. And the rental equipment (like trucks, dollies, and other things) can add up quickly. If you need a little extra time to get moved in, you'll have additional fees to deal with. Along those same lines, moving yourself can take longer than you expect. Professional movers know the best way to pack and move possessions, but when you do it yourself, it tends to take a little longer. That means a longer time to rent equipment and more work that goes into the overall move.
Hiring Bay Area Movers
Hiring Bay Area movers is the other option when you're relocating. Using Bay Area moving companies can take a lot of the stress out of the moving process. You'll have to do a lot less of the work, and the movers will be able to move heavy and awkward items a lot easier than you can on your own. After all, they're experts. In addition, movers will insure your belongings in case anything gets damaged in transit.
If you're considering hiring a moving company, remember that you'll need to coordinate your timeline as well as work with the movers' system to make sure everything gets moved properly. It can also be more expensive than moving yourself, depending on the circumstances of your relocation.
Are You Looking into Bay Area Moving Companies?
Relocation can be stressful, but with the help of professional Bay Area moving companies, you can take a lot of the work off your plate and focus on making your new house a home. When you're ready to make your move, contact Magic Moving for moving and storage services to get started.