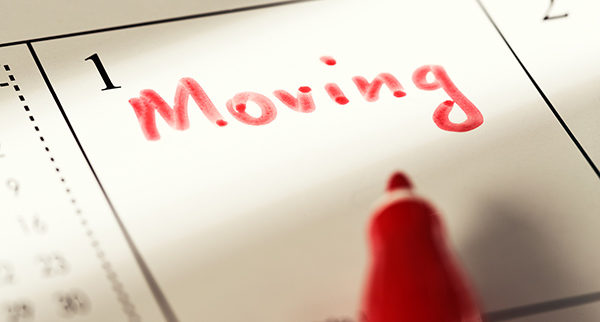 You're moving to a new location. Whether it's across town or across the country, smooth requires that you start planning how to get your belongings to your next home. Here are some steps to take whether you are moving yourself or hiring Walnut Creek movers.
Decide How You're Moving
You can rent a truck and move yourself, or you can hire one of the moving and storage companies in the Bay Area to help you with everything from packing to unloading. You'll want to make this decision early, because it will make a difference to your timeline and your budget. If you decide to pack your home yourself, you'll want to make sure to have enough time to deal with everything in your home. Plan at least six weeks.
Make Reservations
Reserve your movers or truck as soon as possible. If you can avoid weekends and the end of the month, you may get a better deal. At the very least, you'll be sure to get the dates you want when you reserve six to eight weeks out. If you hire a moving company, be sure to ask a lot of questions about what they expect from you when they arrive.
Decide What You Really Want to Move
Even if you're not packing your own home, you should get your belongings in order. Clean out your junk drawers. Go through kitchen cabinets to reduce the clutter that is going to your new home. Have a garage sale and get rid of furniture and other odds and ends that you aren't going to take with you. When you get to your new home, you'll have less stuff to sort through, which makes unpacking easier. Reducing the weight and amount of items you move can save money because you won't need such a big truck and you'll need fewer boxes and resources.
Pack Up Your Home
If you're doing your own packing, start boxing up your belongings, room by room. Get a variety of boxes and packing materials from a Bay Area moving and storage company. Buy plenty of tape. Label each box as you pack. You may want to use a home inventory app, such as Unpakt, to help you keep track of boxes and weight. It can save time when you finally load up the truck if you clean as you pack.
Get Your New Home Ready
While you're packing up one location and turning off utilities, you'll need to make sure your new place is ready for move-in. Call the utility companies for electric, gas, cable and water service. Think about the things you'll need as the movers unpack. Have a kit with TP, scissors, tools and other supplies that will make move-in day go much easier.
Contact Walnut Creek Movers
Are you preparing for a move and would like to hire a great Bay Area moving and Storage company? Magic Moving is a great choice! We can help take the stress out of your move. Give us a call today for your free moving quote.