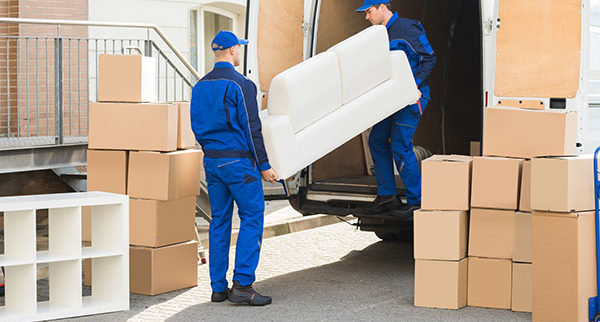 Reasons to Hire Movers
Moving can be very stressful. You're dealing with the physical aspects of packing, cleaning, lugging boxes and closing up one home. At the same time, you're trying to get your new home ready for move-in. You might be changing a job and leaving friends and family. The emotional stress of moving adds to the upheaval. Your move might be a good thing, but it's still pretty stressful. Here are four reasons to use a professional Northern California moving company for your move.  
Reduced Risk of Physical Injuries
Bay Area moving companies have strong movers that are physically fit, trained to lift heavy boxes and furniture and equipped with tools to move an entire house without injury. Many people, even those who are healthy aren't prepared to move bulky items without risking a back injury. Save the aches and pains for yourself and your loved ones.
Save Time and Stay on Schedule
Professional movers pack and move your home on your schedule without having to deal with all the details you're juggling. Local movers in the Bay Area can make sure your home is ready for move out day, regardless of what is going in with your job or your family. Movers aren't emotionally attached to your belongings, so they won't get caught up in talking and remembering while packing.
Save Money
When you're comparing a full moving quote to a DIY move, the DIY move may seem like the better option, but there are a lot of variables when moving. The DIY move won't take into account damage to your furniture because your friends or family members don't have the right equipment. You may have other unforeseen expenses that add up, throwing your budget out the window.
Liability and Accountability
Professional movers carry insurance that protects workers and your belongings. If your DIY crew gets injured, you may have to use your homeowner's insurance to pay for their medical bills. A moving company wants to uphold their reputation, giving them even more incentive to do a good job. If any of your belongings gets damaged in transport, you have the opportunity to recover through the moving company's insurance. If your DIY crew breaks something, they'll feel bad but there's little you can do.
Looking for a Great Northern California Moving Company?
Contact Magic Moving, local and long distance movers in the Bay Area, for reduced stress when moving.