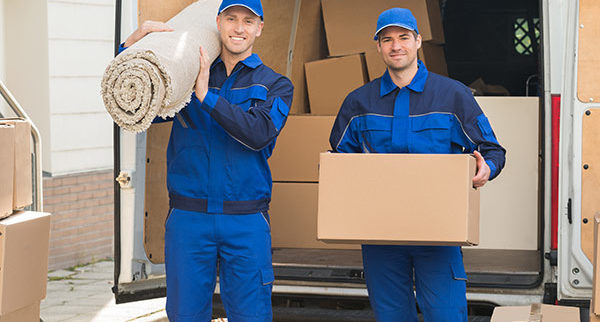 San Rafael Moving Company Offers Storage Solutions
"There's a whole lotta movin' going on." That could be a song, but it is a reality for most Americans. Statistics indicate that 9.8 percent of Americans move annually. On average they move 11.7 times in their lifetimes. In California, more than 540,000 people moved into or out of the state in 2021, with thousands more moving within the state. For every move in the Bay Area, it is wise to call one of the best Bay Area moving companies. 
Knowing The Types of Storage 
There are two types of storage when household and personal items need to be stored: 
Full-service storage. In this case, a qualified San Rafael moving company 

will pick up your intended storage items, inventory them, wrap all items, and load them into a storage container. That container is transported to and stored securely in a warehouse by professional movers.

 

Self-storage. In this case, the homeowner must inventory, package, and wrap all items to be stored. Goods to be stored must be self-loaded into a portable unit like a POD for pick up and storage elsewhere, or all the items to be stored must be transported by the homeowner to a storage site and then unloaded and moved into a self-storage facility.

 
Brick and Mortar vs. Portable Storage. What is Right for You? 
Rental of a self-store storage brick and mortar unit can be beneficial if: 
The storage space is nearby, and you plan to use the storage space temporarily for such purposes as storing some "overflow" items from your home. 

 

You want to store some seasonal items like holiday decorations, or lawn equipment.

 

You need frequent access to the items stored.

 

The items will be stored for a short period such as during a summer college break or for staging a home for sale.

 
The downside of a self-storage unit is that you must do all the work yourself: pack all the items, load them, transport them to the storage facility, unload the items, arrange them in the storage space, and then reverse the process when you need to withdraw the items stored.  
Rental of a portable storage unit can be beneficial if: 
You want to avoid the hassle and hard work of loading, transporting, and unloading all the items.

 

You want professional assistance in inventorying, packing, loading, and storing all the items.

 

You want to store things including furniture, appliances, and other bulky items securely in climate-controlled conditions.

 

You want flexibility in your moving situation.

 
This approach to storage may cost more than self-storage, but the value and convenience can be worth the difference. A professional Marin moving company can save lots of headaches and take care of storage for you. 
Choose One of the Best Bay Area Moving Companies
Contact the moving pros at Magic Moving, the expert Bay Area local and long-distance moving and storage company with over 100,000 relocations since 1990. We'll provide personal and attentive service to make your move/storage great.