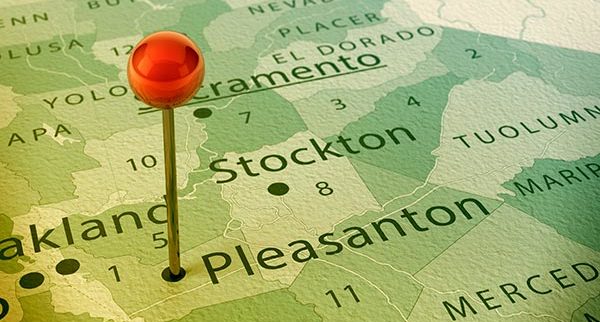 Danville Movers Discuss Why Tech Companies Are Moving To The Tri-Valley
The latest Bay Area gossip says the Tri-Valley is becoming the next Silicon Valley. The truth is that despite its extensive gains in regards to this matter, it still remains a secondary player that manages to serve as part of Silicon Valley's outer ring with most of its inhabitants being employed at tech companies. However, business leaders, local authorities, and the state government wish to change the status quo. In their view, moving a significant portion of Silicon's Valley's jobs closer to affordable housing is the best way forward.
Due to the well-documented jobs to housing imbalance, together with the Tri-Valley's existing sector of high-tech firms like GE Digital, Workday, Oracle, SAP, and Zoho, and also the presence of two national laboratories and several hi-tech incubators, investors have begun to display great interest in the Tri-Valley Area, with one good example being David Haubert, who serves as the mayor of Dublin.
The migration of tech companies to this region has been driven by their need to move closer to where their workforce lives. For most of the parties involved, their overall plan is to make the Tri-Valley not only the second Silicon Valley, but a far better one at that.
Today, there is no denying that the Tri-Valley has become a top priority area for most tech companies who see its potential. However, over the past few years, this interest has become quite significant. As a result, it has become a rather affordable place to live and people have even started commuting from Silicon Valley to this part of the Bay Area to save money. Furthermore, as individuals start to make the Tri-Valley area their home, we can expect to see a rise in small startups.
According to Bay Area moving companies, areas such as Pleasanton, Dublin, and Livermore have all seen a tipping point in terms of the number of tech companies moving in. However, one of the main reasons that may be attributed to this great shift is the large pool of qualified workers that such firms can expect to utilize once they are fully set up.
One of the other reasons why tech companies are opting to move to the Tri-Valley area are the big national labs that wish to play a role in business. The good thing is that such a scenario is beneficial to all parties because managers can profit from the expertise offered by these scientists, while on the other hand scientists stand to gain by exposing their work to the world.
Our Dublin Moving Company is Here to Help
If you're looking to move closer to the affordable housing in the East Bay, or if you want to move your Silicon Valley office to the Tri-Valley, contact our Dublin moving company for assistance. The team at Magic Moving & Storage are Bay Area movers specializing in residential and office moving and storage. For a free moving and packing quote, call (877) 246-2442 or use our online contact form.