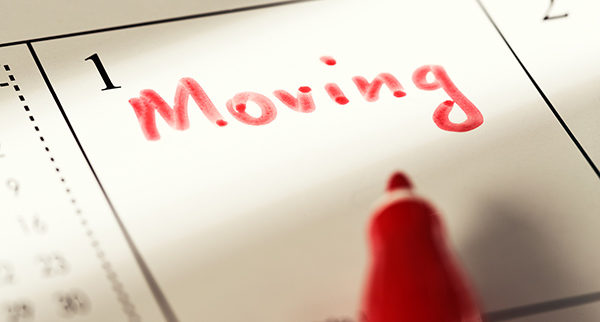 Moving this Holiday Season?
Moving to a new home is always a hassle, especially when you have to move at a really inconvenient time. For example, nobody really wants to think about moving during the holiday season, but sometimes you don't have a choice. Fortunately, there are things you can do to make the process a little easier. Here are a few tips from Walnut Creek movers to keep in mind if you find yourself having to relocate between November and January. 
Give Yourself a Month
While there may come a time when you need to move away from your home on short notice, you usually have some time to plan things out. If you find yourself having to move during the holidays, block off an entire month for planning purposes if you can. Expect to spend around three weeks packing your belongings, researching Sacramento moving companies, and doing anything else you need to do to make your move easier. You can even take the time to pack and get everything in order if you only suspect that you have to move on short notice. The idea is to have as little as possible to do on your actual moving day; that will make everything much less stressful. 
Celebrate The Holidays Away From Home
If you're planning on moving during the holiday season, your home probably isn't going to be a great place to host a gathering. Still, you don't have to skip the holidays entirely. In fact, taking some time to celebrate with your friends and family will be great at reducing your stress and improving your family's mood. Talk to relatives who might host a gathering of their own, or plan a weekend vacation if you have the time and money to do so.
Keep Some Holiday Decorations Handy
You probably keep your holiday decorations packed up in a box somewhere in your home when they're not on display. That will certainly make them easy for some Walnut Creek movers to pack them up, but it won't do a whole lot for your family's morale if they like to celebrate the holidays. When you're packing up your belongings, don't be afraid to take a few of your holiday decorations and put them on display. Yes, you'll have to pack them up when it comes time to move, but it will help make this hectic season a little more joyful. Keep in mind that you should only take a few decorations out; you won't be doing yourself any favors if you unpack everything and put on an extravagant holiday display.
Take Advantage of Holiday Sales
Part of the reason why it's so stressful to move during the holiday season is that everyone is running around trying to get things ready for their own celebrations. That can make it tough to buy things like boxes, packing tape, and anything else you might need to pack up your belongings. Still, you have more options available to you than you might think. If you look at stores that have their own holiday sales, you can buy just about everything you need without spending too much money. You'll have to act quickly early in the season, but taking advantage of sales is still a great way to keep to your moving budget.
Hire the Best Walnut Creek Movers
Moving during any time of the year is difficult, but we can help make things easier. If you're looking for long distance moving companies in the Bay Area, don't hesitate to contact Magic Moving. We will be happy to help your family relocate to their new home, even if your move happens during the holiday shopping season.