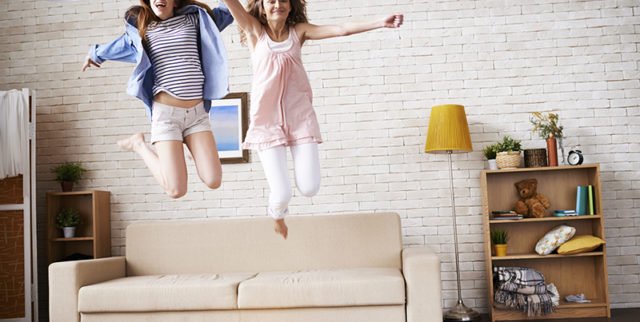 Dorm packing and moving tips.
Dorm life can be amazing or terrible. It all depends on how you position yourself from the very start. If you have the necessary stuff to make living in a dorm comfortable, you will not only be well positioned as an individual but also automatically become the go-to guy or gal for other inhabitants.
Whether you do it on your own or engage the services of movers and packers, these are some of the essential things that will make your move to a dorm more comfortable:
Electronics
Before you meet new people and find new hang-out joints, you will be virtually in a new world. Your TV, sound system and PC will probably be your best company until then. Also, after meeting new friends you will probably hang out indoors before finding some outside comfort. Having these things makes your place even more comfortable and pleasant to invite people to.
Electricals checklist: TV, PC, Sound system, game console, plug-in fan (you never know if/when AC will be working) Electrical jug, microwave, mini-fridge
Note: Make sure you confirm that all cords and cables for this equipment is packed. Remotes, VGA, HDMI, USB, power cables.
Tool kit
Moving almost always involves a degree of repair and fixing. Marrying your devices anew to new set-up and plug-ins as they resist. A set of screwdrivers, a hammer, some nails, pliers, scissors and duct tape will come in handy.
Memories
Take with you pictures of great moments to keep you company when you miss home. Little antiques like wristbands, watches, game boards or whatever you hold close will make your dorm-room more homely.
Bedding
Make your sheets and covers preferably similar to what you use at home, again for homeliness. Pillows and fluffy dolls too.
Clothing
Do a background check and ensure you bring the clothes that suit the weather in your new area. Otherwise, you will be stuck in your room because it is too hot or cold outside, and you just don't have the right clothes.
Sports gear
Sports will be your first true bonding activity, ensure you are set from the start.
Minimal supplies
To keep you going before you get to do shopping. Tissues and towels top this list, but basically all toiletries should be with you as you move in.
Snacks
By the time you're done unpacking, you'll be starved and won't even have the energy to gout for a bite. This is a bonus.
Any kind of moving is not a comfortable experience. You are likely to forget stuff or not know how to move it. To save you the stress, Magic Moving and Storage is here to handle all your moving and storage for you, and also offer great moving tips to help you.
Whether you are looking for a long distance moving company or a local Bay Area moving company, Magic Moving has got you covered.
Be sure to contact us on 1-877-246-2442 or email us for fast moving, packing, and storage service.