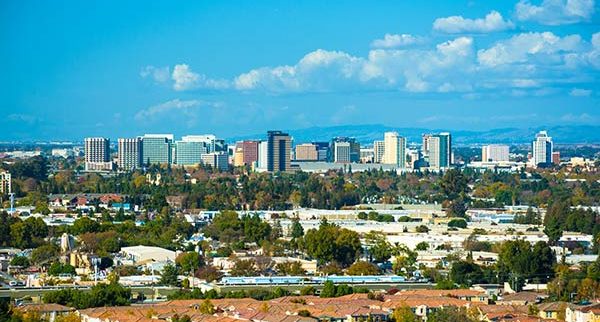 San Jose's booming economy and diversity have already made it an excellent place to live. Located in the heart of the Silicon Valley, it is the third largest city in California (with having a thriving population of over 1.9 million). This city is widely known for its charm and diversity. In this article, our San Jose moving company discusses seven reasons people are moving to San Jose, California.
Why San Jose Is a Great Place To Relocate To
Outdoor Fun and Activities
San Jose offers its residents around three-hundred days of sunshine annually. Apart from being blessed with amazing weather, San Jose is the home of a famous outdoor recreation park (Alum Rock Park). This 740 acres park is famous for its plenty of wildlife. Plus, the city features a bunch of historical museums where hands-on technology and scientific exhibits and specialized programs are frequently arranged.
Here are just a few of the attractions available:
Raging Waters
Calfornia's Great America
Monterey Bay Aquarium
Childrens Discovery Museum
Wichester Mystery House
Eclectic Food Scene
This California-based city is famous for its diverse yet eclectic food scene. Starting from classic American to trendy Italian dishes – the restaurant menus of San Jose include everything to serve your appetite.
Sports
Are you a sports fanatic? If yes, then San Jose is a great place to reside in. The city has many notable baseball stadiums. The renowned sports teams of San Jose include San Jose Sharks (Hockey), San Jose Earthquakes (Soccer), and San Jose SaberCats (Football), etc.
Jobs
As mentioned earlier, San Jose is currently witnessing a booming economic growth. The software giants like Apple, Adobe, and Google have their headquarters in the adjacent areas of San Jose. In terms of job-growth prospects, Forbes ranked this city as the 19th ideal place to live in (in the USA). The city truly provides a diverse range of excellent job opportunities to its residents.
Great Neighborhoods
Great neighborhoods are not easy to find. Are they? Well, luckily for you, San Jose offers excellent neighborhoods both for singles and families. For example, Willow Glen offers an impeccable family-friendly community along with a small-town vibe. Whereas, downtown is an ideal shopping place where you'll experience the hustles and bustles of the city. Other residential neighborhood areas include Campbell, Los Gatos, and Japantown.
Education Facility
Undoubtedly, the famous San Jose State University offers outstanding education facilities (with over 134 bachelor's degrees in various concentrations). Other prestigious educational institutions include San Jose City College, Evergreen Valley College, Silicon Valley University, and a dozen elementary and high schools.
Great Location
San Jose offers close proximity to various adjacent cities and outdoor recreation centers like Napa Valley wine region, San Francisco, Berkeley, and Oakland etc.
To ensure a seamless and effortless moving experience, contact Magic Moving for help! Our Bay Area local and long-distance moving company can fulfill all of your packing, storage, and moving needs.
Magic Moving is a San Jose Moving Company Synonymous With Trust, Quality, and Professionalism.
Let Magic Moving & Storage securely pack your expensive/cherished belongings onto our trucks and safely deliver them to your new San Jose home. If you're looking for a Bay Area moving and packing company that offers local and long distance moving and storage solutions, contact us online 24/7 or call (925) 943-2123 to tailor your custom moving plan and receive a free quote.