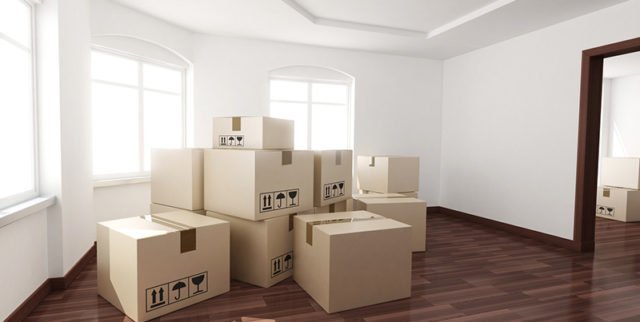 Moving? Professional Moving Companies Make it Happen!
Moving is a big deal for most Americans. According to U.S. Census data, Americans move on average 11.7 times during their lifetime and during 2021, 4.8 million Americans made interstate moves.  Moving can be stressful, especially when moving far away from where you currently live. 
Moving can be stressful because change naturally causes anxiety, it takes planning and effort, and you'll need to decide how to make the move. The options include choosing among Bay Area professional moving companies. 
There are three Primary Ways to Make a Cross Country Move
A DIY move. A DIY move offers the benefits of the least cost to make a move, plus you have scheduling flexibility to do the moving work. However, a major challenge is that you either need to do the work yourself including packing and loading or round up some friends to help you pack and load a rented van. A hybrid of this approach is to do the packing yourself, or with your "volunteer help," and then pay a loading crew to help you load a rented van. The downside of this approach is that you'll need to source all your packing materials, and then hope that everything arrives at your destination undamaged.  
Rent a moving container. Like a DIY move, this approach requires you and your "volunteers" to do the packing plus loading of items into a storage container. Then, the container company will pick up the container and deliver it to your destination where you get to do the unloading yourself or secure more volunteer help. This approach gives you flexibility in your moving schedule and can save you some money. However, the labor that will be necessary can be daunting and you'll need to have big hopes that you pack and load well enough to not get your household goods damaged. 
Hire a full-service moving company. A full-service moving company will cost more than the other two approaches, but they'll do most of the packing, the loading, and all the transportation requirements. They'll deliver, unload, and unpack items for you. One of the best Bay Area moving companies can save you a lot of stress, spare you painful injuries, and prevent damage to your household items. 
Here's How to Make a Cross Country Move Happen 
First, find a place to live and envision where you want to put your things in your new space. 
Second, choose a good moving date. 
Third, budget for your move. 
Fourth, research professional Bay Area furniture moving companies and get quotes.  
Fifth, plan the details of your move and work closely with your selected mover. 
Choose From the Best Bay Area Professional Moving Companies
Choose Magic Moving & Storage, one of the best Bay Area moving companies. We're the expert Bay Area local and long-distance moving company with over 100,000 relocations since 1990. We'll provide personal and attentive service to make your move great. We offer full-service moving and storage plus containers and trucks.