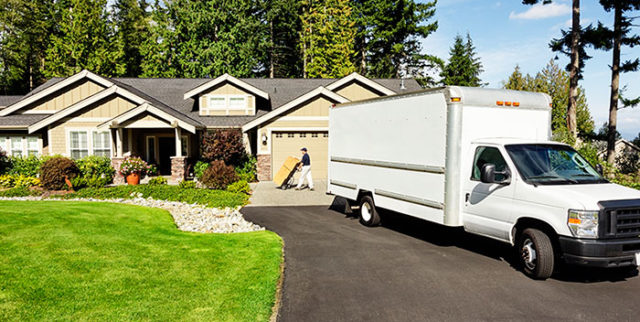 Should You Hire Interstate Movers in the Bay Area to Drive For You?
One question that often comes up when moving is whether you need a special driver's license to drive a moving truck. The simple answer is not usually. If you have a valid driver's license that lets you drive a car, you can generally drive a box truck. Let's take a deeper look at the situation and learn why it might be more beneficial to use a long distance moving and storage in the Bay Area.
Can You Drive a Box Truck?
A box truck, AKA straight truck, is a truck that has a longer frame with what is essentially a cargo box bolted to the frame. You can find box trucks in many sizes, up to 26-feet long or more. Most box trucks can be driven with a regular driver's license. It's the Gross Vehicle Weight Rating that matters to you. A box truck that has a GVWR of 26,001 pounds or more requires a Commercial Driver's License (CDL). You can find the GVWR on a sticker inside of the driver's door jamb. The weight of the cargo isn't a factor. The length of the truck isn't a factor. It's the GVWR that determines whether you need a regular driver's license or a CDL.
Just Because You Can Drive a Box Truck, Should You?
Interstate movers in the Bay Area can seem expensive, but a cross-country move has a lot of moving parts. You have to consider the safety and security of your belongings on the drive. Driving a box truck isn't like driving your car or SUV. Professional movers understand how to make sure your cargo is secure. Professional movers know how to drive safer with more weight in the truck and how to make wider turns. These box trucks can be difficult to manage on the road, especially if there are any mechanical flaws in the brakes or tires, which can be overlooked by those who don't drive box trucks very often.
Thinking About Long Distance Moving and Storage in the Bay Area
Contact the best interstate moving company in the Bay Area to get a moving quote. You can rest assured that your home will be moved with the care that we would treat our own. Whether you're moving across town or across the country, put your belongings in the care of professional movers.