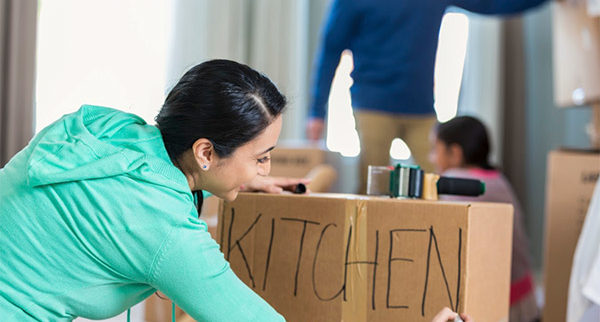 Declutter BEFORE You Move
A move is the perfect time to declutter your home. You'll save money by not having your movers pack up the closets of clothes that you don't wear or the sports equipment that isn't being used. When you get to your new home, you'll save time by not having to go through the dozens of boxes of Christmas decorations just to find the important stuff. Here are some tips for purging your home before your Berkeley movers come to take your stuff to your new place.
Start With a Plan
Moving is a big job. Don't procrastinate. On the other hand, don't try to do it in one day at the start of your plan. Divide your home into zones and tackle one part at a time. There's an old saying about eating the frog first thing in the morning. Start with the worst jobs first, the basement, the attic, maybe your kid's toy box. It might help to rent a unit from a Bay Area moving and storage company to place the boxes you want to keep to give you some semblance of order.
Have a System
The three-bin system is a good way to stay organized. One bin is "to toss." The second is for "to donate or sell." The third bin is what you're keeping. Ideally, try to pack up those keepers as you go instead of handling them over and over. If you're planning on donating items, don't wait until you've finished the entire house. Take a few boxes out each week. It will give you motivation.
Be Ruthless
Nostalgia can make you want to keep things that you know you'll never use. Get rid of things that you know you'll never wear again. Kick out the old to make new space for new memories in your new home. Decluttering a lifetime (even one or two years) of stuff can be freeing, but it can also be time-consuming. Enjoy the memories, but don't hang on to things out of sentiment. 
Use a Tape Measure
Measure your new home. Measure your furniture. Make sure items will fit in your new space before you move. Even if you're going to a larger home, you may still want to purge the older items that aren't going to last much longer.
Contact the Best Berkeley Movers!
Contact Magic Moving, one the best Bay Area moving companies, for moving and storage services to help you get through your big move as stress free as possible.